Moving On Up! Why CrossFit NorCal Decided to Grow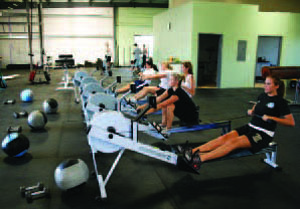 CrossFit NorCal opened its doors (officially) on Jan 24th 2004. We are wrapping up our fifth year in business and I'm a little stunned by that fact. Other than a stint selling books at a Barnes & Noble in high school and college, I've never stayed in one line of work this long. If I won the lottery today the only thing that would change is that I'd sleep more. Really. I'd still coach classes, I'd still help at CrossFit certs, I'd still be a nutrition and t...
Log in or Subscribe to continue reading.
Search Articles
---
Article Categories
---
Sort by Author
---
Sort by Issue & Date
---