Five Holiday Gift Ideas For Your Favorite Athlete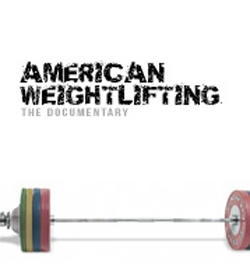 Getting the right present isn't always easy, especially when the person you're shopping for seems to have everything they need. Here are some options you may not have thought of to help make your holiday shopping a little bit easier.
American Weightlifting

Cost: $19.95 for a physical DVD, $14.95 for an electronic download
If you haven't already seen Greg Everett's masterpiece, a documentary on weightlifting in the US four years in the making, you'll definitely want to snag yourself a copy.
The two-hour video delves into the trials and tribulations of Olympic weightlifters, and why amateur athletes and coaches choose to continue training despite a lack of support and resources. Through a series of interviews with Mike Burgener, John Thrush, Jim Schmitz, Bob Takano, Natalie Woolfolk, and more, American Weightlifting paints a picture of grit and determination and drive. There's also plenty of inspirational lifting footage interspersed in the 126-minute film.
The movie beautifully encapsulates the struggle against odds and those moving forward to overcome those obstacles. If you're looking for a gift for a committed athlete in love with the sport of weightlifting, American Weightlifting should be on the top of your list.

The Paleo Manifesto: Ancient Wisdom for Lifelong Health by John Durant
Cost: ~$15.99 on Amazon
If you're like me, you have Paleo recipe books out the wazoo. John Durant's literary contribution, however, is a little different. Instead of offering countless recipes and trying to present a new spin on ways to chop vegetables or sear meat, Durant delves into ancient history, cutting edge science and even religion to address multiple factors that apply to zoo animals and astronauts, as well as you and me.
Durant's writing is both passionate and well researched, addressing the bigger philosophical issues instead of just five ways to make better breakfasts. He goes beyond dietary principles to discussing ways to truly thrive holistically, but without a single iota of the fluff generally seen when discussing such things.
In addition to Durant's great writing, it's also refreshing to dive into a book that doesn't over-idealize the Paleolithic age, but also discusses into biohacking and some advantages we have in the present. The book is a great read for anyone looking to get a smart, holistic but research-based view of Paleo eating across the ages.
Sumo Jerky
Cost: $25/month
Who doesn't love jerky? Here's a gift that keeps on giving--a new flavor delivered to your friend or loved one's doorstep each month.
Born out of a
business challenge
to make $1000 in 24 hours, the business then turned into
another contest
to find a new CEO, with Ryan Luedecke emerging victorious.
Ryan seeks out high quality artisan jerky makers and butchers to find a new type of beef jerky each month for $25/month. Although some months of jerky might contain wheat, Ryan is a Paleo eater himself and happy to accommodate those who'd like to skip out on non-Paleo months.
Email him at
ryan@sumojerky.com
with questions.
Nature Box
Cost: $19.95/month, with a three-month minimum for gifts--and yes, a 100 percent satisfaction guarantee.
Speaking of monthly subscriptions for eats, NatureBox is another option.
I wasn't sold on it at first. The monthly service claims to provide an assortment of healthy snacks, but I received a batch which included blueberry-flavored almonds (with sugar), some kind of sunflower seeds with dairy, and fig cookies.
The good news is that NatureBox now allows subscribers to tailor the boxes to fit their dietary needs, so you can order Paleo or gluten-free boxes. Contact
personalize@naturebox.com
for the individualized option.
Pebble Smartwatch
Cost: $150
If you need to splurge on a high-end gift for a friend or loved one who has it all, a Pebble Smartwatch might be the way to go. It's waterproof, has a ridiculously high battery life (five to seven days, which is almost unheard of for a smart anything) and lets you get texts and notifications (if you choose to receive them) coming from your Android or iPhone directly on your wrist.
But the fun part of Pebble is the third-party apps. RunKeeper, for example, will show you your pace and speed and distance traveled on your run, walk or bike ride, so long as you've got your phone on you as you go.
And there's more to come. Some updates from last month will now allow developers to take advantage of Pebbles' accelerometer, building apps with motion and gesture-tracking features, which may well help the Smartwatch compete with fitness-tracking devices like the Nike Fuelband and Jawbone Up.
Furthermore, developers will be able to build apps that cache small bits of data when the smartphone is out of range, so you'll be able to swim or run (away from your smartphone) and it'll still collect and later transfer data.
Pebble was born out of a Kickstarter campaign, hoping to raise $100,000 via crowdfunding and walking away with a cool 10 million. Looks like the best is yet to come.
Yael Grauer is an independent journalist, a Brazilian Jiu-Jitsu blue belt, and managing editor of Performance Menu. Find her at https://www.yaelwrites.com or on Twitter.
Search Articles
---
Article Categories
---
Sort by Author
---
Sort by Issue & Date
---