True or False: Glucosamine & Chondroitin Keep Your Joints Healthy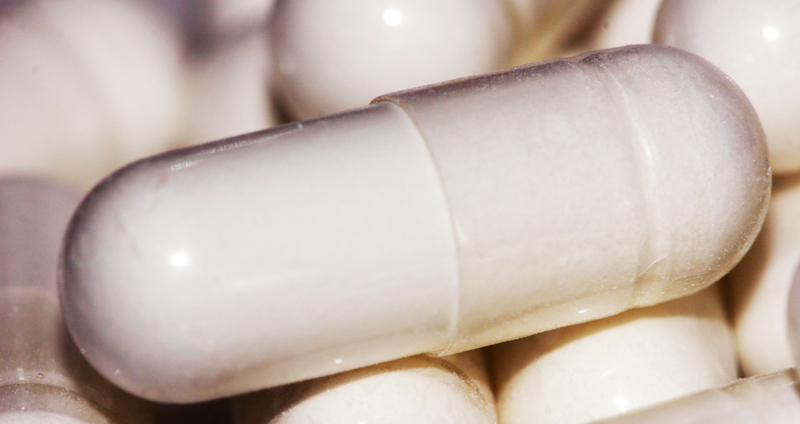 If you're smart, you think about your knees a lot. They're crucial to lifting, to running, to almost every sport, and they're worth taking good care of. (If you're lucky, you don't have to think about your knees at all; they just work. But not all of us are that lucky.)
So if you love your knees--and all your other joints--why not take glucosamine and chondroitin? Those are probably the best known supplements for joint health, but are they worth it? Do they actually do anything?
Log in or Subscribe to continue reading.
Beth Skwarecki is a freelance science writer who questions everything. What does she want? Evidence-based recommendations! When does she want it? After peer review! Follow her on twitter: @BethSkw.

1 Comments
Tony Lamanna
October 1 2014 7:36 pm
I would have to disagree with your statement that the effects of glucosamine are just related to placebo effect.

Here are 3 studies that compare it to ibuprofen with equivalent efficacy:

1. Muller-Fassbender H, Bach GL, Haase W, et al. Glucosamine sulfate compared to ibuprofen in osteoarthritis of the knee. Osteoarthritis Cartilage. 1994;2:61-69.
2. Qiu GX, Gao SN, Giacovelli G, et al. Efficacy and safety of glucosamine sulfate versus ibuprofen in patients with knee osteoarthritis. Arzneimittelforschung. 1998;48:469-474.
3. Thie NM, Prasad NG, Major PW. Evaluation of glucosamine sulfate compared to ibuprofen for the treatment of temporomandibular joint osteoarthritis: a randomized double blind controlled 3 month clinical trial. J Rheumatol. 2001;28:1347-1355.

Here are a few more references of the positive effects (symptomatic relief as well as prevention of degeneration) of glucosamine:

1. Reginster JY, Deroisy R, Rovati L, et al. Long-term effects of glucosamine sulphate on osteoarthritis progression: a randomised, placebo-controlled clinical trial. Lancet. 2001;357:251-256
2. Pavelka K, Gatterova J, Olejarova M, et al. Glucosamine sulfate use and delay of progression of knee osteoarthritis: a 3-year, randomized, placebo-controlled, double-blind study. Arch Intern Med. 2002;162:2113-2123.
3. Richy F, Bruyere O, Ethgen O, et al. Structural and symptomatic efficacy of glucosamine and chondroitin in knee osteoarthritis: a comprehensive meta-analysis. Arch Intern Med. 2003;163:1514-1522.

Evidence suggests that it is definitely not just a placebo!
Log in or Subscribe to post a comment
Search Articles
---
Article Categories
---
Sort by Author
---
Sort by Issue & Date
---