Recipes: Issue 106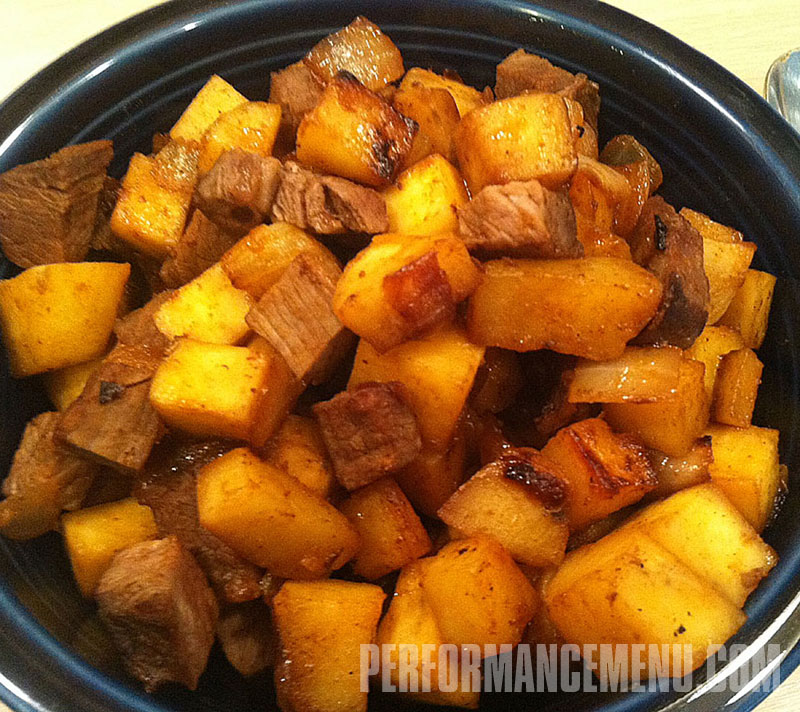 Non-Stick Cast Iron Cookware
This isn't really a recipe, but a technique of making your cast iron cookware non-stick.
1) Coat the pan with coconut oil. If it's partially solid, this will be easier.
2) Dust the pan with liberal amounts of salt.
3) Place the pan in a cold oven, then pre-heat to 350 degrees.
4) Once the oven reaches 350, turn it off and allow the pan to cool enough to handle.
5) Wipe out the salt and oil wi...
Log in or Subscribe to continue reading.
Scott Hagnas is owner of CrossFit Portland. He is certified as a CrossFit level 2 trainer and Circular Strength Training (clubbell) instructor. He has been riding BMX flatland for 26 years and counting and has filmed/produced/edited several series of BMX videos, plus several training videos. He formerly competed in bicycle trials, placing second in amateur in the World Championships in 1990. Cooking is one of his favorite pastimes.

Search Articles
---
Article Categories
---
Sort by Author
---
Sort by Issue & Date
---