Starting Early, Starting Late, and Iron Mileage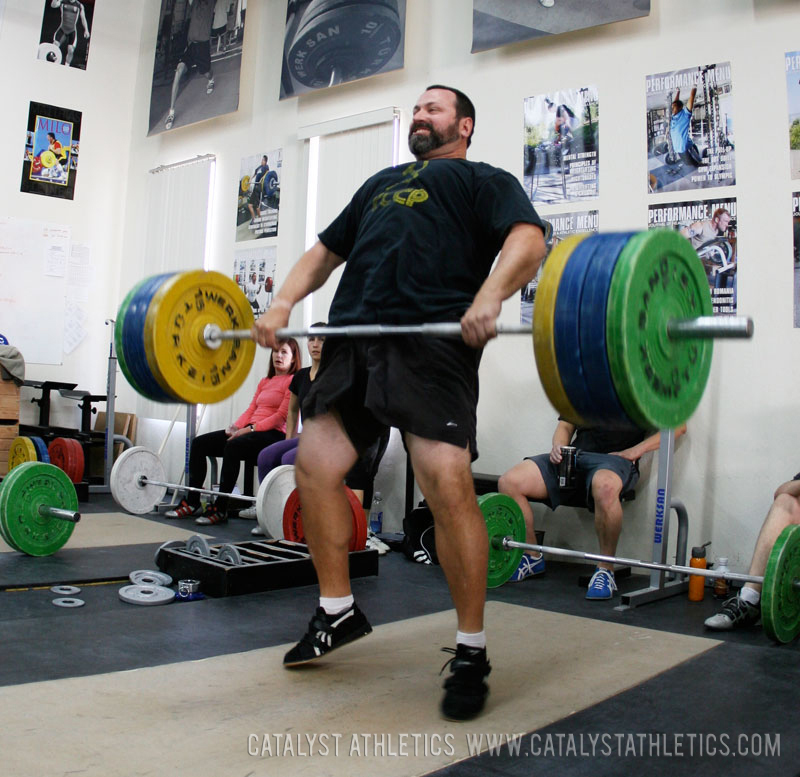 You want to know something a lot of weightlifters have said to me over the years?
"I wish I would have started this earlier."
With the exception of the few people I've known who were brought into the sport when they were in their early teens, almost everybody I've ever talked to has said something like this. They wish they would have started weightlifting at a younger age. It's a sensible statement because you definitely have a better s...
Log in or Subscribe to continue reading.
Matt Foreman is the football and track & field coach at Mountain View High School in Phoenix, AZ. A competitive weightliter for twenty years, Foreman is a four-time National Championship bronze medalist, two-time American Open silver medalist, three-time American Open bronze medalist, two-time National Collegiate Champion, 2004 US Olympic Trials competitor, 2000 World University Championship Team USA competitor, and Arizona and Washington state record-holder. He was also First Team All-Region high school football player, lettered in high school wrestling and track, a high school national powerlifting champion, and a Scottish Highland Games competitor. Foreman has coached multiple regional, state, and national champions in track & field, powerlifting, and weightlifting, and was an assistant coach on 5A Arizona state runner-up football and track teams. He is the author of Bones of Iron: Collected Articles on the Life of the Strength Athlete.

3 Comments
Dave Markowski
April 1 2014 7:47 am
Great article, Matt! As a 40+ beginning O-lifter, this is exactly what I needed to hear. Thanks for your insight!
Meg Freeman
April 2 2014 1:59 pm
I choose to be a 45 year old weightlifter! Only been doing it for six months and I LOVE IT! It would be very easy to walk away right now, but this is the time to choose and I choose to lift! Thanks Matt!
Jay Lambert
April 28 2014 10:45 am
Great article, what motivates me most is one of my former CrossFit coaches who, now in his 60's, continues to PR his lifts. He has been active most of his life and a couple of years back competed at the CrossFit games. However, as mentioned in the article he didn't come to O-lifting until much later in life and while brute physical strength may have peaked long ago, his capacity to refine his technique seems to be offsetting any losses in strength. At 41 myself, he's given me hope that I may be PR'ing well into my 60's.
Log in or Subscribe to post a comment
Search Articles
---
Article Categories
---
Sort by Author
---
Sort by Issue & Date
---